Djamel Ameziane Sent from Guantánamo Prison to Algeria
Remembering Nelson Mandela as One of the Founders of ANC Military Wing
Heidi Boghosian Reads from Mandela's Rivonia Trial Speech

Audio of Mandela's Rivonia Trial Speech
Text of Mandel's Rivonia Trial Speech
President Clinton Left Nelson Mandela on the Terrorist Watch List
Judge's Ruling Allows Detroit Bankruptcy to Move Forward
This summer we spoke with retired auto worker and activist Dianne Feeley about the plans to wipe out the pensions and health benefits of all current and retired city workers being advocated by the emergency manager of Detroit, Kevyn Orr. We also looked at the history of workers in Detroit from the perspective of black workers and the broader pattern of oppression. Last week, a ruling by Judge Stevens W. Rhodes of the U.S. Bankruptcy Court allowed the city of Detroit to move forward in the bankruptcy process. The cradle of the American auto industry will now be allowed to pay off debts and restore essential services.
Professor Laura Bartell:
It is the first time that a bankruptcy judge has ruled that pension obligations constitute contractual obligations that are subject to diminution in bankruptcy.
Although it's rattled pensioners nationwide, it's really not that extraordinary.
The health care was never protected by the Michigan Constitution. Everyone has always known that health care was subject to modification by the city.
The cuts in health care are going into effect I believe in February for city employees.
When we're talking about the pensions we're talking about the retirees, both the firefighters and police union retirees.
The city maintains that the plans are underfunded by $3.5 billion.
The union believes that number is vastly inflated based on projected returns that are too low. Whatever the number is, it's somewhere between $800 million and $3.5 billion.
The policemen and firefighters don't have the benefit of social security.
You're not talking about a lot of money going to any individual, so if you cut the pension to any particular individual its obviously going to be a major cut for that individual.
The major problem that Detroit has suffered was a vast decline in population.
It used to be a much larger city. Its footprint is still that of a very large city but the number of people living in that footprint is much smaller than it used to be.
Among that small population, there's an even smaller number of people actually working and paying taxes.
So the money coming in to meet the obligations of Detroit has been constantly shrinking.
Detroit's obligation to retirees in terms of pensions and healthcare is up at 38 percent and rising constantly – and in addition we had severe mismanagement of city government including criminality. I'm sure everyone knows our former mayor is now in prison.
My guess is the pensioners will be hit far less severely than the bond holders. Bond holders are making an investment and taking a risk.
That's what bankruptcy is about – all the people who have done something to become creditors to the city, they're not going to get what they deserve.
That's the problem, everybody is deserving, everybody should get paid.
The problem is not that the governor has suddenly taken away the democratic rights of Detroit. We've had an emergency manager law for many years in the state of Michigan.
Detroit is the latest and the biggest to have that happen.
The next stage is a presentation of a plan of adjustment which he will present to creditors at the end of this month and file with the court at the beginning of January.
Guest – Professor Laura Bartell. After graduating from Harvard Law School, where she was an officer on the Harvard Law Review, she clerked for Judge Alvin B. Rubin of the U.S. Court of Appeals for the 5th Circuit in New Orleans. She then entered practice in New York, where she became a partner in Shearman & Sterling, specializing in bank financing and bankruptcy work. She is a member of the American Law Institute and American Bankruptcy Institute and has published articles on bankruptcy topics, federal court-awarded attorneys' fees and costs, and the attorney/client privilege and work-product doctrine. She teaches Property, Secured Transactions, Bankruptcy and Creditors' Rights and Effective Oral Communication for Lawyers.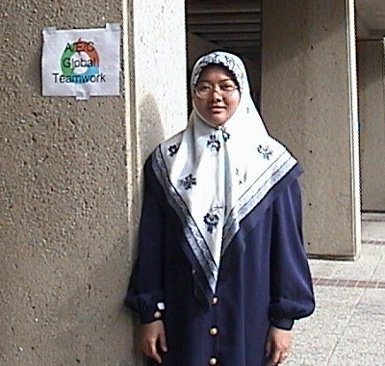 Terrorist Watch Lists and No Fly List Cases
How do governments compile lists called no-fly lists of individuals often placed on terrorist watch lists? As we've seen, the predictions about individual behavior of Muslims, Communists or Japanese-Americans have often been wildly inaccurate and cause a great deal of harm to these communities. Here to discuss the no-fly list and a recent case proceeding through the courts is returning guest Shane Kadidal, senior managing attorney of the Guantánamo Global Justice Initiative at the Center for Constitutional Rights (CCR) in New York City.
There are broad watch lists and there are lists that people are more familiar with in concept, and that's what being litigated out in California, somebody placed on the no-fly list.
There are two kinds of no-fly lists. There's the selectee list where somewhere on the order of tens of thousands of people are designated for additional security checks when they go through the TSA.
Then there's the smaller list which contains several thousand names that sometimes you hear referred to as the no transport list. That's people who can't board a flight under any circumstances.
The US shares its list at times with other countries. We don't know how much sharing exists.
The case in California is super interesting because the person who got stopped doesn't seem like the kind of person that would get stopped except for the fact that she wears a hijab.
The Terrorism Screening Center is responsible for putting people on the list.
The interesting thing about this case is that the daughter who was put on the list when she was 14, eight or nine years ago, is now a lawyer in Malaysia and was supposed to testify, and was told by Malaysian airlines, you are on the no-fly list.
She's seeking damages because she couldn't fly back. This is really the first case to get to trial basically.
The ACLU has a challenge, kind of a pure due process challenge, in a case called Lateef v. Holder.
You get put on a list and there's no real process for challenging those facts.
If it's an accidental match, somebody has the same name as you, or close to you, you can go through this challenge procedure called TRIPP.
If you win your challenge, they'll give you a number that you can enter in when you buy your plane ticket.
CCR along with the CLEAR Clinic at CUNY Law School filed a case at the beginning of October. The gist of it is that people will end up on the no-fly list and if you complain about it the FBI will say, if you talk to us you can be taken off the list, if you agree to work as an informant on the Muslim community.
You can imagine that there might be some logical rationale behind having a short list of people who get a little scrutiny and hope it has more due process than the selectee list has now.
But the fact that there are some people who are not allowed to fly under any circumstances with any level of search scrutiny–that doesn't seem to make any sense and seems to fit very neatly into our complaint.
I question if this list can make rational sense.
Typically if you're on the no-fly list you get turned away. Typically you don't get arrested.
The OFAC list is sort of a list of parties you're not allowed to do business with. It combines not only sanctions directed at whole countries but also a variety of sanctions directed at terrorism finance.
This is just like other cases where secrecy is at the core of the defense of the program.
Guest – Shane Kadidal, senior managing attorney of the Guantánamo Global Justice Initiative at the Center for Constitutional Rights (CCR). He is a graduate of the Yale Law School and a former law clerk to Judge Kermit Lipez of the United States Court of Appeals for the First Circuit. In his eight years at the Center, he has worked on a number of significant cases in the wake of 9/11, including the Center's challenges to the detention of prisoners at Guantánamo Bay (among them torture victim Mohammed al Qahtani and former CIA ghost detainee Majid Khan), which have twice reached the Supreme Court, and several cases arising out of the post-9/11 domestic immigration sweeps. He is also counsel in CCR's legal challenges to the "material support" statute (decided by the Supreme Court last term), to the low rates of black firefighter hiring in New York City, and to the NSA's warrantless surveillance program.